Get Organized and Start Working Smarter with
Our Managed Services Solutions
THE BENEFITS OF MANAGED SERVICES
Cisco Meraki equipment helps businesses secure their networks from attacks, viruses, malware, and unathorized access. Networks are protected by advanced firewalls capable of detecting malicious content as well as restricting access to inappropriate websites. Wireless networks provide reliable, secure, client-based access for everyone
Businesses that rely on internet connectivity for their successful operation need a solution that can utilize multiple types of internet connection, including 4G wireless. Cisco Meraki security solutions can utilize multiple internet connections simultaneously, prioritize different types of traffic over specific carrier connections, and utilize backup circuits in the event of a failure
Reliable Disaster Recovery
Businesses that rely on internet connectivity for their successful operation need a solution that can utilize multiple types of internet connection, including 4G wireless. Cisco Meraki security solutions can utilize multiple internet connections simultaneously, prioritize different types of traffic over specific carrier connections, and utilize backup circuits in the event of a failure
We offer a number of solutions to help you take control of your business. Our approach to technology is quite unique, combining structured process with the ability to customize each solution for each client, creating a truly flexible service.
Our Expert Technical Team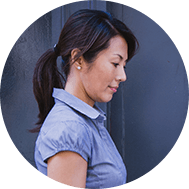 "I ensure that I meet with every client to understand the specific needs of the business, before I craft a custom solution." 
"With over 35 years of experience, I bring something special to the table here at CommPath. There's nothing I don't know how to fix."
"I bring  new, modern approach to technology management. I believe in agile solutions to complex problems in order to create effective teams."
"My day is usually quite hectic. I had no time to worry about my network speed or, even worse – possible downtime. CommPath helped me get more organized, and now I simply get more done."
– Craig Johnson, CEO
Schedule a call with our expert team today to lear more about how we can help you achieve your goals with our services and solutions.