Encourage Collaboration with
Intelligent Communication Solutions
THE BENEFITS OF COMMUNICATION SOLUTIONS
Many times, hosted phone services provide minimal support. In most cases designing, configuring, and implementing a telephone system should not be a DIY project. With Commpath, you will never be left to fend for yourself no matter the product we are helping you implement.
A phone system that is not set up properly (or maintained properly) may cause dropped calls, poor voice quality, and other problems that will ultimately hurt your business.
What surprises many is the fact that generally Hosted Solutions are not less expensive than a reliable premise-based system. We tend to be platform-agnostic and truly believe we can provide you with the solution that best fits YOUR needs.
We will design, configure, install, & train based on your needs and schedule. We have 40 years of experience meeting and exceeding the expectations of small, medium, and enterprise businesses alike.
Our Expert Technical Team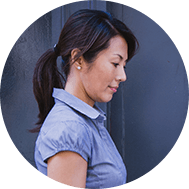 "I ensure that I meet with every client to understand the specific needs of the business, before I craft a custom solution." 
"With over 35 years of experience, I bring something special to the table here at CommPath. There's nothing I don't know how to fix."
"I bring  new, modern approach to technology management. I believe in agile solutions to complex problems in order to create effective teams."
"My day is usually quite hectic. I had no time to worry about my network speed or, even worse – possible downtime. CommPath helped me get more organized, and now I simply get more done."
– Craig Johnson, CEO
Schedule a call with our expert team today to lear more about how we can help you achieve your goals with our services and solutions.