Keep an Eye on What's Important With
Our Surveillance Solutions
THE BENEFITS OF SURVEILLANCE
Your facility and equipment is extremely valuable, having the ability to keep an eye on it is invaluable. Not to mention the most valuable commodity of all, your staff.

Stream live video to your mobile device to be able to check in from anywhere you have cellular service.
Simply having the system installed will give potential thefts or vandals a moment of pause. Not to mention give your staff the knowledge that they are being watched over.
We offer a number of solutions to help you take control of your business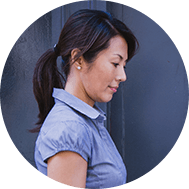 "I ensure that I meet with every client to understand the specific needs of the business before I craft a custom solution."
"With over 35 years of experience, I bring something special to the table here at CommPath. There's nothing I don't know how to fix."
"I bring  new, modern approach to technology management. I believe in agile solutions to complex problems in order to create effective teams."
"My day is usually quite hectic. I had no time to worry about my network speed or, even worse – possible downtime. CommPath helped me get more organized, and now I simply get more done."
– Craig Johnson, CEO
Schedule a call with our expert team today to learn more about how we can help you achieve your goals with our services and solutions.