Get Organized and Start Working Smarter with
Our Structured Cabling Solutions
THE BENEFITS OF STRUCTURED CABLING
Keeping your IT closet organized and free of tangled wires and clutter not only makes future changes and troubleshooting easier, it keeps equipment ventilated and cooler thus prolonging their usable life.
Working to create a well laid out IT closet will enable us to perform any adds/move/changes in the future at reduced labor costs. Adding equipment or taking inventory of current equipment will never be easier.
All wire management provided is tailor fit for your specific needs. We will work tirelessly to make sure that your IT infrastructure is set up for peak performance and efficiency, while provided cost saving solutions.
We offer a number of solutions to help you take control of your business. Our approach to technology is quite unique, combining structured process with the ability to customize each solution for each client, creating a truly flexible service.
Our Expert Technical Team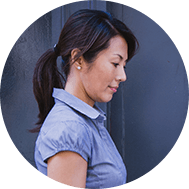 "I ensure that I meet with every client to understand the specific needs of the business before I craft a custom solution." 
"With over 35 years of experience, I bring something special to the table here at CommPath. There's nothing I don't know how to fix."
"I bring  new, modern approach to technology management. I believe in agile solutions to complex problems in order to create effective teams."
"My day is usually quite hectic. I had no time to worry about my network speed or, even worse – possible downtime. CommPath helped me get more organized, and now I simply get more done."
– Craig Johnson, CEO
Schedule a call with our expert team today to lear more about how we can help you achieve your goals with our services and solutions.